A deck can add tremendous value to your home, both in terms of value and aesthetics. However, that deck can also be an expensive project that you may not be able to pay in full at once. If you're looking to finance your deck project, here are some of the different types of financing options available to you. Plus, we'll take a look at how much it might cost you to build a deck on your own, so you can compose a plan for bring your dream home improvement project to life!
How Much Does a Deck Cost?
If you're in the process of thinking about building a new deck for your home, you should consider both your personal budget and your overall long-term financial goals.
While it's true that building an addition onto your home will increase its value and, perhaps, provide some tax benefits, these are long-term benefits. Consider whether you can afford to keep your deck maintained regularly for several years, or if spending extra to invest in higher-quality materials will save you money in future years.
According to Home Guide, the average cost to build a deck is between $3,600 and $8,400.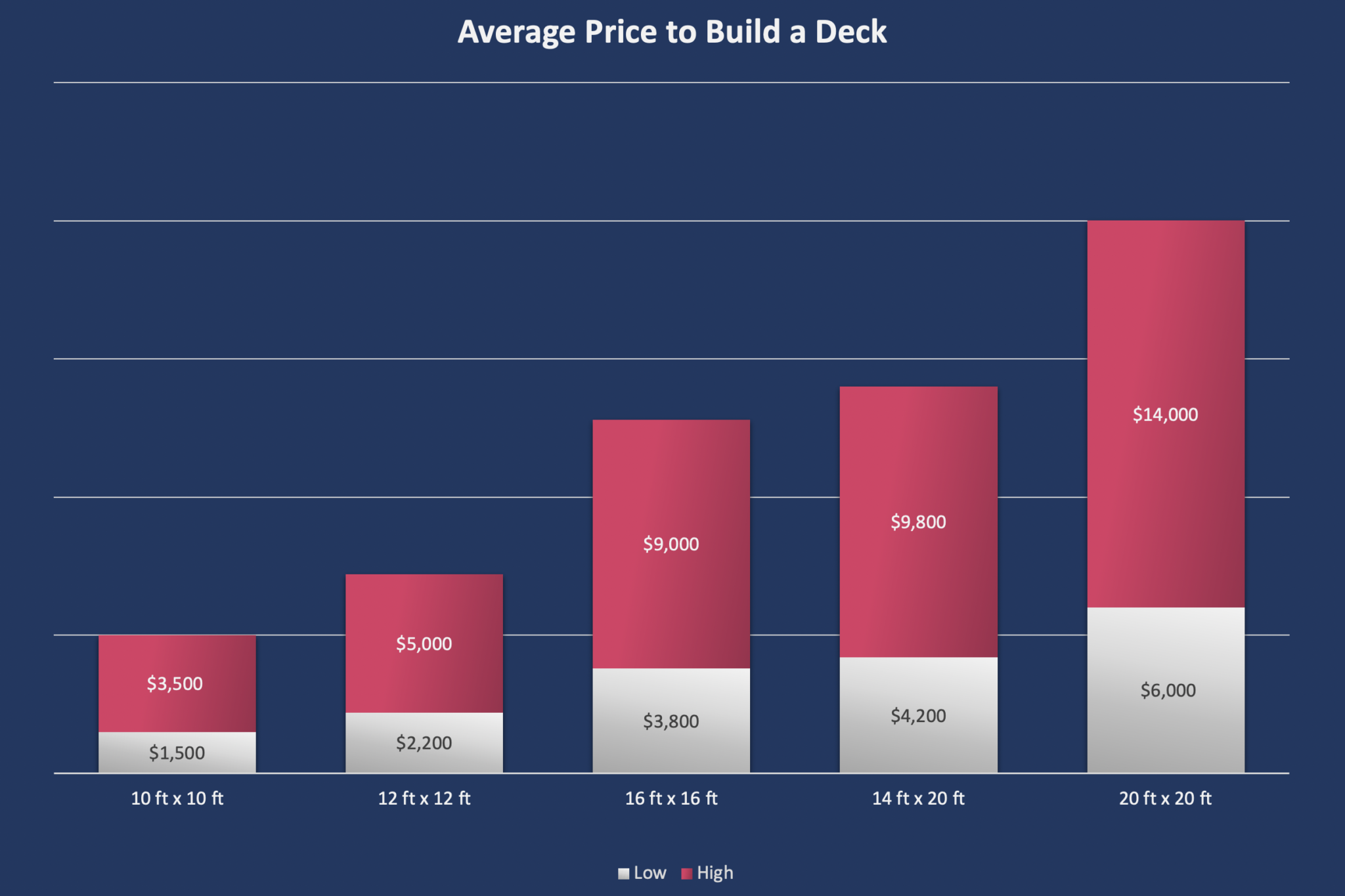 (These numbers are approximations and will fluctuate based on a number of factors. Materials used and market prices. Builder fees if you're hiring someone. Special deck customizations – such as wood stains, railings, stairs, etc.)
How to Pay for the Cost of a Deck
So, now that you know what you're in for, you're probably wondering what options you have when it comes to financing a new deck build.
A Personal Loan is great for small projects and often come in the size of $250 to $5,000. These loans can often be used for any reason. Including home additions such as a deck. The Credit company you choose to work with review your personal information to decide what the best amount is for you to borrow. They will then create a unique payment plan to fit your budget. And help you get started on your project as soon as possible!
Personal Loans to Pay for Your New Addition
To get started, research you deck project to get an idea of how much you need to borrow. Remember to contact the builders to understand the full scope of their prices and learn about their payment plans.
Once you know the total amount your Deck Building Project will cost, then you will want to start your search for a local Personal Loan company. Be sure to read all the information on the Credit Loan website thoroughly. And look out for hidden fees that may be included in your loan. Find a company that is upfront about their loan process on their website. And look for promises of no hidden fees with your personal loan for your deck building project.
The company you choose to apply for a loan with will review your application and let you know the details of your loan agreement. Once you get your loan, you're ready to go back to your chosen deck builder and get the project started!
Enjoying Your New Deck
Once your deck is finished, you now have a beautiful space to enjoy with your friends and family. Spend beautiful summer evenings grilling for dinner, relaxing with a cold one, or just getting some fresh air! All while having the peace of mind that you have the best loan possible.
Get Your Personal Loan with Mark Credit
Borrow confidently without worrying about hidden fees, prepayment penalties, or increasing balances. Your payments will remain fixed throughout your loan. Our goal is to make sure you get the money you need. While also understanding exactly what it will cost you to pay it back. Get started today with Mark Credit Loans!