Franklin, LA Installment Loans, Near You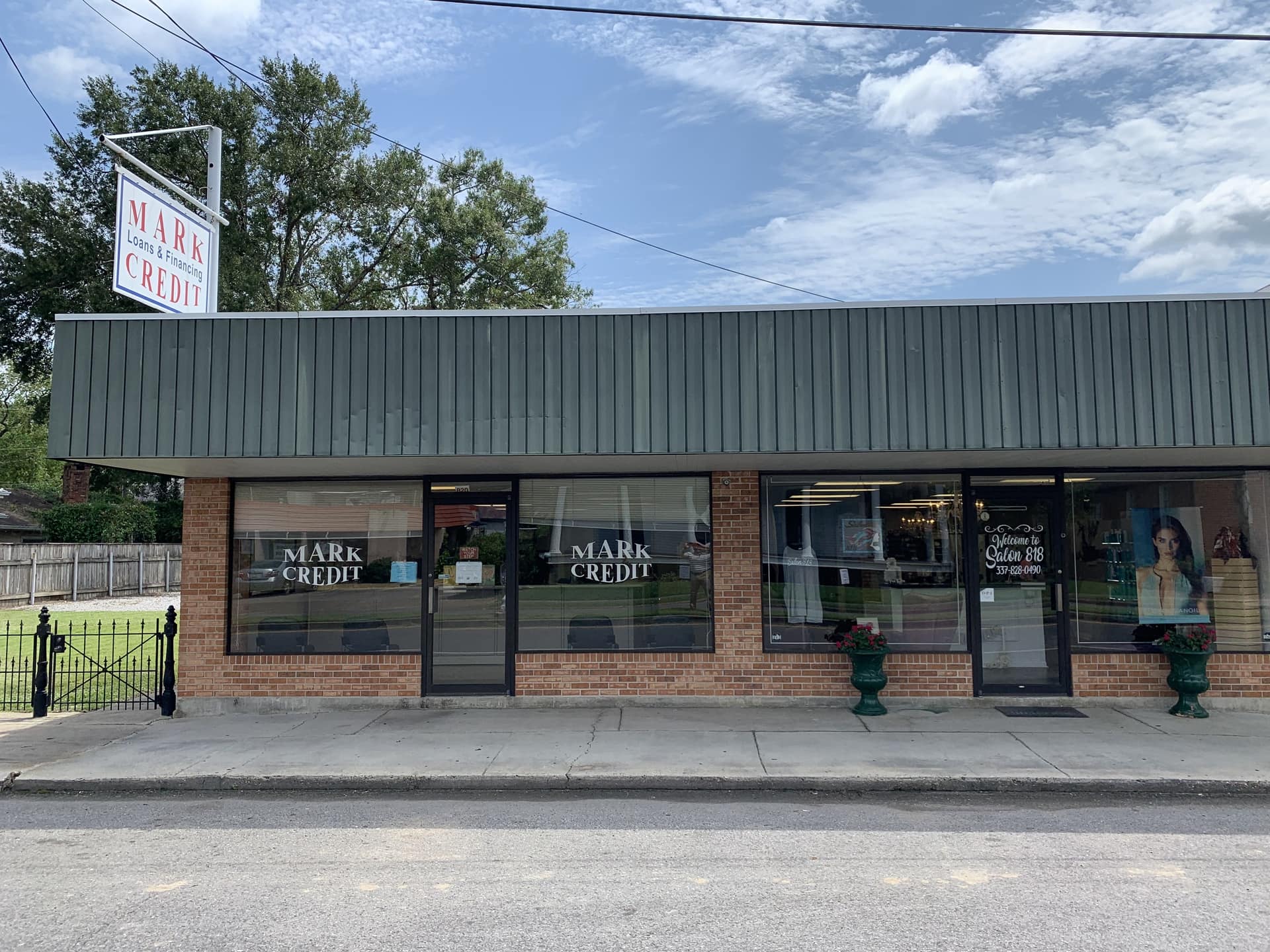 Address
Mark Credit of Franklin
820 Main St.
Franklin, LA  70538
On Main St. in Franklin, past the big Catholic Church, across from Danny's Fried Chicken
Open 8:30 AM – 5-:30 PM, Monday-Friday
Contact Person
Marcus John
Tel: 337-828-1876
Text: 337-221-9923
What are installment loans?
In an installment loan, you pay back the money you borrowed over a period of time.
Installment loans feature a fixed interest rate and a regular, monthly schedule of payments
.
When you're considering an installment loan contract, make sure that it
clearly
specifies:
how much you're borrowing,

how many payments you'll make,
how much each of those payments will be,
any fees included in the payback amount.
Get installment loans in Franklin, LA
If you're in Franklin, LA and looking for an installment loan, Mark Credit can help you. We offer installment loans in amounts varying between $250 and $5000.
Installment loans can be a good solution for unexpected expenses. Home repairs, vacations, back-to-school expenses, or holidays are common reasons for installment loans. There are very few limitations on what you can use your loan for!
It's important for you to be able to pay you loan back
quickly
and
easily
.
What's more, as you make affordable payments toward your loan each month, you'll be able to build your credit
. We report the loan to the credit bureau, so paying it off can improve your payment history.
What do you like about doing business in Franklin, LA?
Franklin is fortunate to have such a diverse local culture, with residents from a wide variety of heritages! We appreciate that doing business in Franklin gives us the opportunity to serve people of every ethnicity.